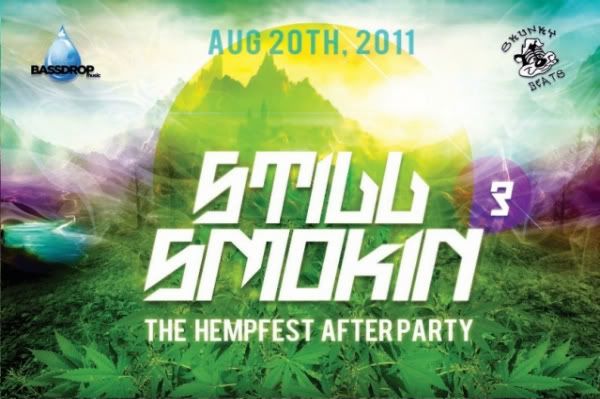 CLICK TO RSVP AND INVITE YOUR FRIENDS ON FACEBOOK


Antiserum

San Fransisco

Dubstep, Reggae, & Hip Hop

Dub Police, Argon, Rottun, Narco.HZ, Hollow Point,

www.facebook.com/antiserum

www.twitter.com/antiserumsf

www.soundcloud.com/antiserum

Antiserum's Bay Area roots in bass emerged through the fog in 2008 with one of the top 10 best-selling dubstep tracks of the year. He launched his first tour in 2009 through New Zealand and Australia, and in 2011 he joined Excision and Downlink on the largest dubstep production to hit the states – the US Subsonic Tour. Accompanied on tour by the debut of his Rottun Recordings release 'The Swarm EP' and backed by 75,000 watts of PK Sound (that rocked 30 shows in 5-weeks), Antiserum topped online charts and immediately landed worldwide rotation. His most recent release on Caspa's Dub Police label [UK] dropped on April of this year and features fresh collaborations with Los Angeles all-star 12th Planet & the multifacited Ill-esha.

Widely known for his innovative and meticulously crafted sounds, rich euphoric beats and vast futuristic soundscapes, Antiserum's style of West Coast bass music truly resides in a class of its own. His production often steeps in hip hop, reggae, and heavy metal, featuring cinematic vibes which balance between both dark and light environments. Established by a tectonic bassline of 140bpm, his live performances deliver solid energy and loads of original and unreleased material straight from some of the most ambitious producers in international bass music.

Antiserum has dropped over a dozen 12″ vinyl releases and numerous digitals on Argon, Dub Police, Hollow Point, Rottun, Scum, True Score Theory, True Tiger, War and more. He has collaborated with 12th Planet, Eskmo, Truth [New Zealand], Ill-esha, Noah D, SPL, Babylon System (No Thing & Roommate), DJG, and San Francisco's instrumental electronic duo, The Spit Brothers (Bakir & Dubsworth).


Rocker-T

ft.

Dj Triple Crown

Brooklyn, Oakland, Amsterdam, D.F.,

Reggae, D&B, & Hip Hop,

Jah Warrior Shelter Hi Fi, Blessed Coast Sound System

www.blessedcoast.com/

www.jahwarriorshelter.com/

www.facebook.com/RockerTee

www.myspace.com/rockertee/

www.rocker-t.com

www.reverbnation.com/rockert

www.imeem.com/rocker

Rocker-T was an integral part of the formation of the downtown New York City Ska scene and is one of the founding elements of the New York City Dancehall/Ragga Hip Hop scene. He has performed alongside and worked with artists such as KRS-One, Glen Adams, Rita Marley, Yellowman, Burning Spear, Super Cat, Aswad, Shinehead Maxi Priest, Half Pint, Sugar Minott, Jamalski and a multitude of others. Besides having a unique form of chanting and singing called "sing-jay", Rocker-T plays the guitar, melodica, niyahbinghi drum, bass guitar and some keyboards. He writes his own lyrics and music, programs drum machines and samplers, and is an up and coming producer. He was born, raised, in Brooklyn, New York, and currently resides in Oakland, California and sometimes in Amsterdam.

Rocker-T formed the band Skadanks in 1986. Soon thereafter, he began toasting for Rob Kenner's BBC2 Sound System at Mars Bar, Wild Pitch, and the Wetlands as well as many other venues in New York City. He gained notoriety toasting with internationally famous DJ Puppy Ranks for Eruption Hi Power and TNT Boys & Girls in Flatbush, Brooklyn and at the Reggae Lounge (aka The Island Club) in Manhattan. In the early 1990s, he started dee-jaying and selecting on his own sound system, Jah Warrior Shelter High-Fidelity, at the now famous Lion's Den and other tri-state venues.

Recently, Rocker-T has been performing in the U.S. and abroad with the Cannabis Cup Band, Version City Rockers, Stubborn All-Stars, Positive Sound Massive, and his More Luv Band. Rocker-T is an innovator whose conviction to love and truth has kept him from selling out, yet secures his progress as well as maintaining a reputation with the people


Tony Markham

Kansas City, MO

Dnb & Jungle

Grooveshop, KC Collective, N20, Freeburning Records

www.facebook.com/DJTonyMarkham

www.soundcloud.com/tony-markham

www.myspace.com/djtonymarkham

In 1995, Tony Markham started playing American and UK Jungle/Drum and Bass and soon became inspired by the Techno and House artists of New York, Detroit, and Chicago. Tony traveled out, playing parties as well as clubs all over the U.S. He became known for his formula for mixing Funky Acidic Tech-House. Recently, he has been working with DJ Starscream (number 0 of the band Slipknot) and SKdaJunglist on Jungle releases for N20/Freeburning Records, as well as, a project with SKdaJunglist featuring Emcees like Jamazz, 16 Barz, Trigga Happy Cyko, Negro Scoe, DomM, MC Habit, Professor Nightlife Jones, and Siren.


BABY DEMO & Macca Roots

Ft. MC ITAL ION

Reggae, Dancehall, Ragga Jungle

Skunky Beats, Zions Gate,Tribe 13,

Natty Rise, Amen Assassins

http://soundcloud.com/babydemo

facebook.com/pages/Babylon-Demolitionist

myspace.com/babylondemolitionist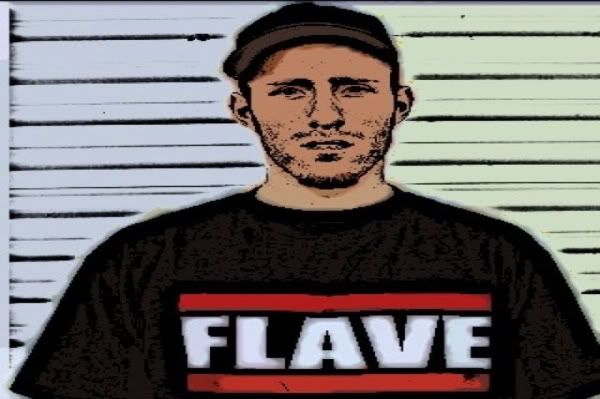 FLAVE aka THE FUNKIST

Dnb, Dubstep, Bass Heavy Music

Simplify, Flave music, Smokeshack, USC

THE BEST DJ IN SEATTLE .

www.myspace.com/djflave

www.soundcloud.com/dj-flave

www.facebook.com/djflave



Pressha

Dubstep & Glitch

Bassdrop Music, Simplify, Kaos Theory



Sonny Chiba & Stank Dank

Breaks & Electro

Bassdrop Music, Skunky Beats, CCE



Eff n' Fresh

Electro

Skunky Beats, Funshine



Tom Swift

Speed garage / Bassline / 2-step

Full Blast, United House Front

FEATURING:

—–

Lighting by Muvment

Visuals by Looptid



Live Graffiti Art By Ruckas & enoKone

Harm reduction booth by Stay Safe Seattle

Decorations by Skunky Beats & Mudpieluv,

Memories by Signal55ent.com & Emerald Roots

TICKETS:

—–

Presale and Vip tickets available online at

http://www.brownpapertickets.com/event/188693

Limited: $15

After that $20

At the Door: $25

VIP TICKETS GET YOU

FREE WATER AND ENERGY DRINKS, LAMINATED BADGE,

SEPARATE VIP ONLY ENTRY, ARTIST MEET AND GREET,

STICKERS AND PROMO GOODIES,

VIP AREA ACCESS, AND FREE MUSIC FROM THE ARTISTS AND THEIR LABELS!!

Limited: $35

At the door $40

Located at:

Club Motor

1950 1st Ave. S.

Seattle, WA 98134

206-623-3230

7PM – 4AM

16+ / 21+ bar w/ID

clubmotorseattle.com

Facebook.com/SkunkyBeats

skunkybeats.com

bassdropmusic.com

Facebook.com/BassdropMusic